The World's 1st Global Marketplace
for Product Development
Looking to research, design, or manufacture your next product? Whether this is your first or your 10,000th product, we're here to help.
Welcome to Gembah: The first global product development marketplace. Start here to bring your products to life.
Get Started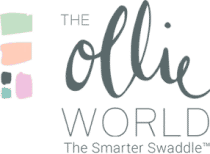 We Connect Creators, Experts, Manufacturers, and Partners.
Which One Are You?
When it comes to product creation, we work with new entrepreneurs, established microbrands, and mid-to-large companies. If you are an expert in engineering, product design, or similar fields, we want to hear from you. We look for experienced manufacturers and other partners to become a qualified part of our vetted and qualified product development process and network.
Explore the Gembah Network
Creators
Gembah is all about breaking barriers! We work with all product creators, from solo inventors to large corporations. Going from idea to shelf is super exciting, but it's no easy task. The experienced teams at Gembah understand what it takes to make a product, so we've developed a way to make it easier than ever. Take a look at how we help creators.
Where Are You in the Product Journey?
Ready To Break a Barrier?